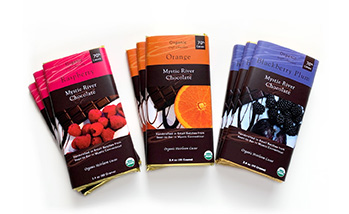 Mystic Chocolate is a food business that just happens to specialize in confections. The owners, Bill and Casey Gash, combined their creative passions with a microloan from CIC, and they took Mystic Chocolate from the world of traveling farmers' markets, to a brick & mortar shop in dowtown Mystic.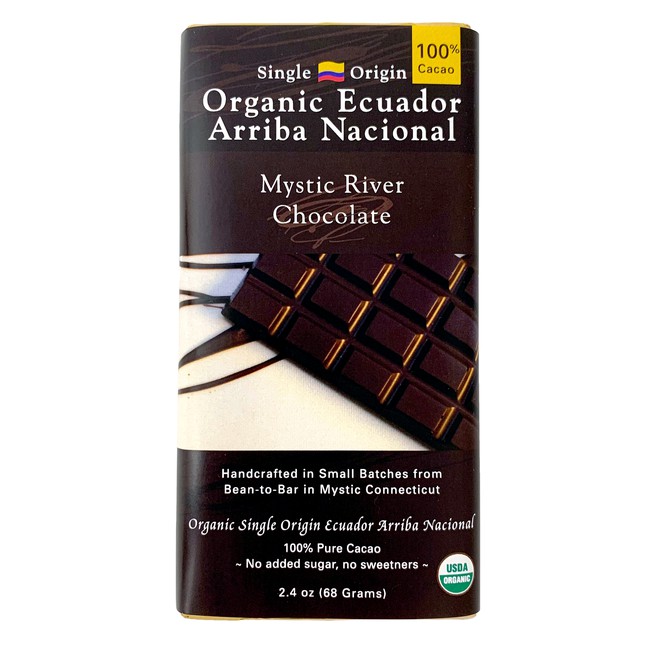 Businesses come and go. How on earth do we figure out which ones become a part of the CIC borrower/business portfolio? Well, we taste them first. No kidding! In this case, the handcrafted chocolate bars made by Mystic Chocolate won us over from the very start. Delicious!
Bill Gash has been a chocolate connoisseur since 2006, when he traveled to faraway lands like Peru and Ecuador to discover the best in raw materials for handcrafted chocolates. He literally makes chocolate from bean to bar. He has found some of the world's finest cacao beans by working closely with dedicated, organic cacao farmers to purchase fairly-traded and super high quality cacao.
Casey Gash, a local artist and yogi, was drawn to the natural beauty of the culinary creations that derive from unprocessed, whole foods. Her lifelong exploration of holistic therapies and a yogic lifestyle have influenced the essence and direction of the company.
When you stop to consider the passion and dedication behind a small business, you quickly realize that growth is about more than just numbers. This is why the lending team at Community Investment Corporation spends so much time with our borrowers. From credit checks to taste tests, small business lending is a hands-on approach to economic development. To learn more about SBA microloans, click here.